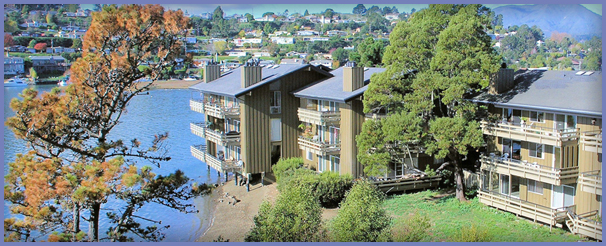 William F. Raymond founded Rutherford Investments in 1990 after leading Hawthorne/Stone, a large real estate investment firm in San Francisco, as its founding partner from 1974 to 1990. Beginning with a small staff that has steadily grown, Rutherford has become a leading real estate investment group with a focus of acquiring and holding high quality assets in the West Coast. Rutherford is a partnership driven company with an emphasis on investing with and facilitating the investment goals of private investors.
The success of Rutherford Investments is based on Mr. Raymond's philosophy and approach in assessing the viability of real estate investment opportunities through in-depth financial analysis and a keen ability to acquire those assets. His leadership, experience and integrity provided the foundation for our current and future success. Rutherford Investments has core expertise in the selection of high quality, risk-adjusted investment opportunities, the structuring of investment strategies to achieve investor's long and short-term tax shelter goals, the placement of equity, and debt financing and the administration of funds for both capital improvements and distributions.
Since 1990, Rutherford Investments has been involved in the acquisition of hundreds of apartment properties, office complexes, retail centers and mobile home parks throughout California. Mr. Raymond acted as Operating General Partner and Managing Member for all purchasing entities until 2002 when he recruited Mr. Patrick Mockler to join the Rutherford team. Mr. Mockler has a particularly strong real estate background and was a valuable member of Marcus & Millichap prior to joining Rutherford Investments as the Co-General Partner and Co-Managing Member. Currently, as General Partner and Managing Member, Mr. Mockler oversees the entire Rutherford portfolio, which includes more than six thousand six hundred apartment units and mobile home park spaces.